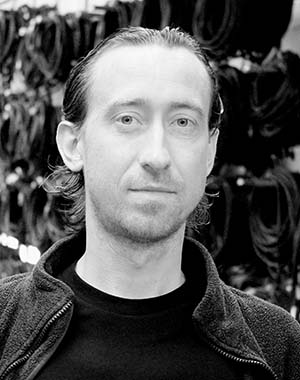 Mel O'Malley
Technical Support
DDI: +44 (0)20 8545 6739
Bio:
2007 – 2012 Warehouse Assistant at Dobson Sound
2012 – present Technical Support at Dobson Sound
Q & A:
What has been your biggest disappointment?
1994 Surrey and South London Battle Of The Bands – we came second, should have won!
What song would you like played at your funeral?
Going Underground – The Jam
What is the most important lesson life has taught you?
Family and friends, always there if needed.
Best concert / gig you have ever been to?
The Who – Glastonbury 2007 – In the pouring rain but with my brother and close friends, excellent.
What phrase sends a chill down your spine?
"Hello, I'm on site, how do these comms work?"
Favorite band?
Jimi Hendrix Experience
Signature dish?
Scrambled eggs with cracked pepper.
Greatest chef or cook?
My mum, she was a professional cook for years, always a great serving.
Greatest meal you have ever had?
Xmas 2012, we all chipped in and it was fantastic, especially the salmon and mango starter.
The track you'd play at sunset in Ibiza?
Castles Made Of Sand – Jimi Hendrix